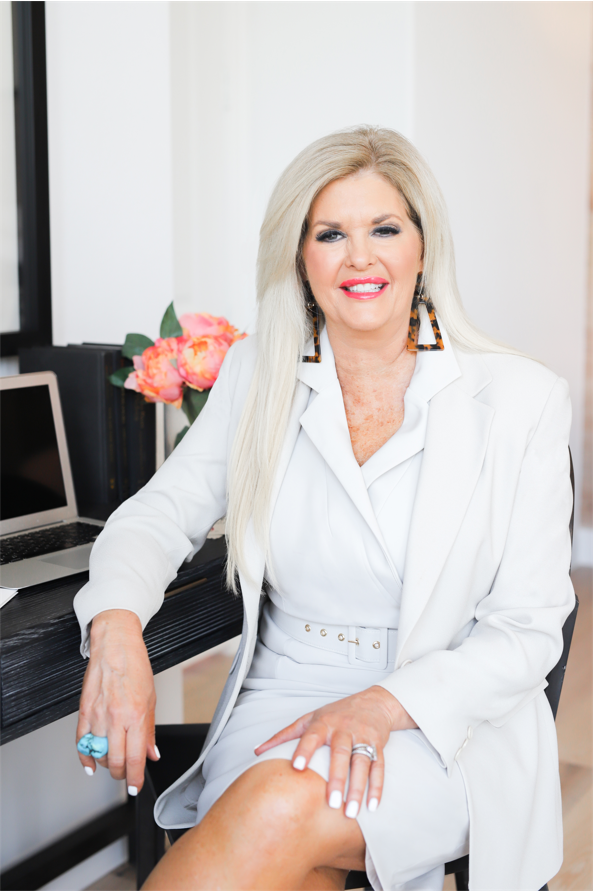 I have helped buyers and sellers all over the Dallas Fort Worth Metroplex. Based in Lantana TX, I am especially busy in the Denton County region. I do have a couple areas of expertise that I'd love to share with you. Although I work with all budgets and price points, I am a certified luxury property specialist, and am especially proud to have represented numerous out-of-state buyers relocate to the great state of Texas.
Texas is also the land of lakes, and I also specialize in lake properties! There are absolutely some key things you must know before buying a lake property. Land grabs are a common occurrence when purchasing lake property in Texas, and if you have never experienced one before, having a realtor partner that is experienced and well connected is a huge advantage. Please check out my lake properties page here Guide to Buying Lake Property
My business thrives on repeat business and referrals, and I pride myself on the repeat business I've conducted with my clients over the years. I would be proud to count you as one of them!
The D'Unger Team at
FLOWER MOUND OFFICE
4151 Cross Timbers, Suite 130
Flower Mound, TX 75028


Over the years Nancy has curated a top team to collaborate with on her transactions. Nancy works with people who have that "out-of-the-box" mentality, that use creativity and a relentless work ethic to get the job done.
Originally from South Florida, Scott is married with 3 kids. He has been originating home mortgages for 30+ years. Recognized as one of the top 1% mortgage originators in America for the past 15 years by Mortgage Executive, Scott averages an annual closed volume of 35 Million!  He works with FHA, VA , Conventional and Jumbo loans. Scott's local mortgage branch controls all areas of the mortgage process from processing , set up, underwriting and closing. Actively the house/preferred lender for multiple high end home builders in the DFW area, he specializes in getting the loan closed and making sure he does not ever miss a closing date. If Scott can't get it done then nobody can!
"From our first phone call she was friendly…Prior to listing, she met with us, assessed our house and gave us numerous ideas on what to do to catch any potential buyer's eyes. She also had our home appraised to ..... help get us top dollar for our listing in a very competitive market. She staged several rooms, and added artwork and accessories throughout the house. When she was finished, it looked like a designer's home and something anyone would love to buy! She has been prompt to respond to phone calls and texts, present for photographs and held a successful open house event.
– A Seller's Testimonial
We are so thankful to have had Nancy represent us in finding us a home. She worked around the clock to make sure we got what we wanted and is an expert in the Wellington / Bridlewood ..... neighborhoods. She made the process quick and easy for my wife and I. Because of Nancy I now have a great deal of respect for a great real estate agent like her."
– A Buyer's Testimonial
My husband, David, and I had such an awesome experience buying our first home with the D'Unger Team! Nancy Pieper is our agent and she was amazing! She worked with our busy schedules ..... to go view houses whenever we got a chance. She made us feel like we were her highest priority. She constantly kept us updated on the newest listings within our search criteria and once we put an offer on the house we wanted, from the acceptance to closing, she was always on top of everything. I couldn't imagine the experience going any smoother. Thanks to her help, my family and I are now in our dream house and couldn't be any happier!! Thank you Nancy!!"
– Inez Hernendez
Nancy's responsiveness via telephone, email and text was superb! She truly cares for her Clients and wants them to be very happy and to make sure that the home purchase process is..... as "stress free" as it can be!!! There was never a question we could not ask Nancy and she was quick to find referrals and assistance through each step of the process.
We would recommend Nancy Pieper absolutely! She is very kind – she cares so much about making the Client's experience positive, and truly wants to find the right home for her Clients who quickly become her extended group of Friends! She is an asset to Realtors and a Wonderful Lady!!!"
– Wilson Nash & Markus Maguire
"Nancy Pieper was absolutely wonderful to work with. She far exceeded our expectations. She was extremely knowledgeable and very helpful. She always, and we mean always, made herself available ..... whenever we wanted to see a house or had any questions whatsoever. Her ambition and drive is awe-inspiring and her faith in our ability to find a home made us feel completely at ease. Nancy isn't just our Realtor, she is now our friend. My wife and I do not think that we could have done this without her. She really is a true asset to REMAX and she should be commended for her hard work and dedication to not only her job, but to every single one of her clients. She truly is a great Realtor and we just feel so lucky to have found her. We will never forget the day we met her at and open house. We instantly like her and knew that she was the one we wanted to accompany us on our journey to find a home."
– Raul and Rachel Alanis
"Nancy was, in short, AMAZING!!! She was incredibly helpful throughout the whole process and I felt so cared for and taken care of. I cannot sing her praises enough, I have never had a better..... experience in looking for and buying a home. I would recommend her to anyone. I am so happy to have met her through a chance encounter at an open house she was hosting."
– Velmaris Rodriguez
What my clients are saying
khut05
Ms. Pieper takes the profession of a realtor to a whole new level. She brings an excitement to the process and truly enjoys seeing her clients happy. She helped us sell our existing home and purchase a new one. We have since referred her to several friends who have all had a truly wonderful experience.
Best of all she is great at helping you turn the house you purchase into the home that fits you. She has a true talent for interior design and has great contacts with painters, electricians, carpenters, etc. to help get renovations done. When we purchased, she got the crews scheduled, instructed them on what we were wanting, etc. It was almost like having a General Contractor with us. Truly great experience with her!
seamstress1955
Nancy goes above and beyond all my expectations. She helped stage my home to get the best buyer. She kept us informed at every step. I would never use any other realtor than her.
landra
There is no way to describe the professional yet personal expertise that Nancy Pieper and team bring to any real estate deal. We have worked together on a few projects and I couldn't be happier. Any challenges that arise are met with a "can do" attitude and energy to tackle the issues head on. I'm so thankful to have Nancy in my corner when it comes to buying and selling property!
joannamichelb
Nancy is an incredible realtor! She is very knowledgable of the areas we were looking in and as we walked through each house she had a great eye of detail to point out potential downfalls. There was one house my husband and I were in love with cosmetically, but as we walked through she pointed out foundation, plumbing, and several other issues that made us quickly realize it was not the right house. Nancy was very patient as we looked at house after house and was optimistic that we would find the right one. When we eventually did she helped us secure a great deal and now we are in the house of our dreams!